If I had to classify myself as a "coffee person" or a "tea person," I would probably say I'm a "tea person." For most of my life I thought all coffee tasted the same: bitter, burnt, and only bearable with milk and sugar. Apparently I was just drinking the wrong kind of coffee.
A whole new world opened up when I went to Paris. I only knew about three phrases in French, and one of them was "an espresso, please." So everyday, we drank espresso. I had never tasted anything like it: luxuriously smooth and creamy with a kiss of sweetness. No sugar needed. Where had this been all my life?
When I arrived back home, the search for great espresso began. Thankfully Portland has a huge coffee scene, and it wasn't long until I found something comparable. One of the closest options was at Groundwork Coffee, just a few blocks away from me at their NW location. The coffee is roasted right on site in Kobos' historic micro roaster – Portland's original! The whole block smells delicious.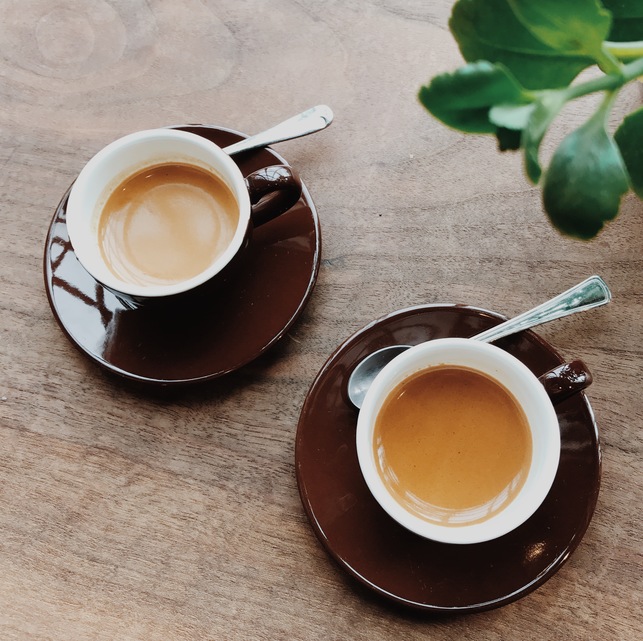 So when Groundwork reached out asking for locals to try their new Vegan Horchata Cold Brew, I was all in! I'm always excited to see coffee shops add vegan options to the menu. Little Green Pickle put on an awesome tasting event at Groundwork's Hawthorne location, which also gave me a chance to peep the breakfast menu.
I was greeted with a delicious granola bowl with cashew milk, fresh fruit, and avocado toast! Currently the breakfast menu is pretty basic, and vegans need to ask for some substitutions (ie. no egg on the avocado toast). However, they plan to expand the menu soon. I'm seeing vegan breakfast burritos in my future.😍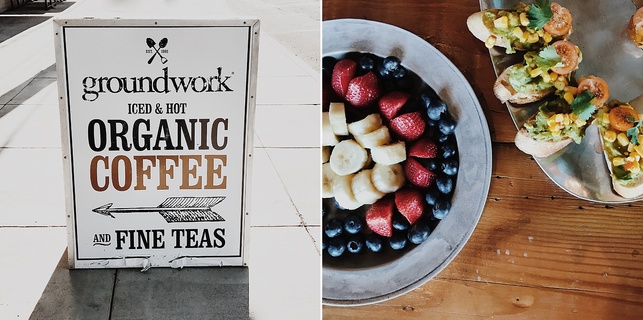 Now the star of the morning was definitely the Vegan Horchata Cold Brew. Unlike traditional horchata, the base is made with almond milk and sweetened condensed coconut milk. This made for an ultra-sweet and creamy experience. It had just the right amount of cinnamon, and as expected, the cold brew was perfection. I would highly recommend this to anyone (vegan or not) who loves their coffee sweet. It's the perfect summer refresher!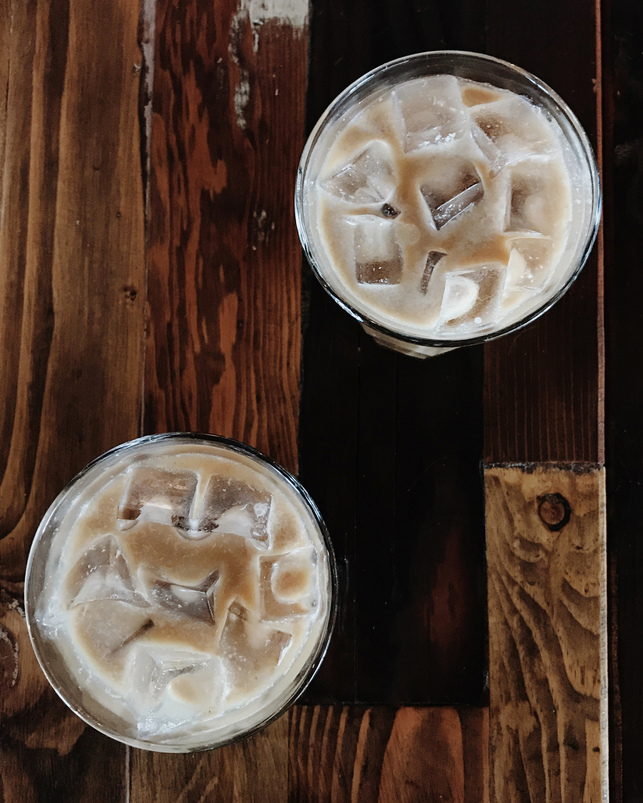 Groundwork was kind enough to send me home with some goodies, including their concentrated cold brew and nitro cold brew. I'm looking forward to making my own horchata at home.

Definitely check out Groundwork Coffee, and be on the lookout for new vegan options coming soon! xoxo