I've been lucky enough to never need glasses in my life. Or so I thought. Even with 20/20 vision, I often find myself with tired eyes and headaches. And it's no wonder, with how many hours I spend in front of a screen! When I'm working, I'm on my computer or phone: answering emails, editing photos, blogging. When I'm not working, I'm probably still on my computer or phone: cruising on Instagram, reading blogs and news articles, getting inspired on Pinterest, etc. And then when I need a break from all that, you'll probably find me catching up on Netflix.
I live in a digital world, and I'm not ashamed of it. Don't worry, I still find time to interact with people occasionally ;). While I know it's really important to cut down on my screen time, there are some days when my work and social obligations keep me at my screen for a LOT of hours.
Here's where Felix Gray glasses come in. These are computer glasses specifically designed to help with screen time. The most important thing these glasses do is filter blue light. When our eyes are exposed to blue light, it suppresses melatonin production, which can lead to poor sleep and loads of other health concerns. Felix Gray glasses also reduce glare, which seriously cuts down on eye strain.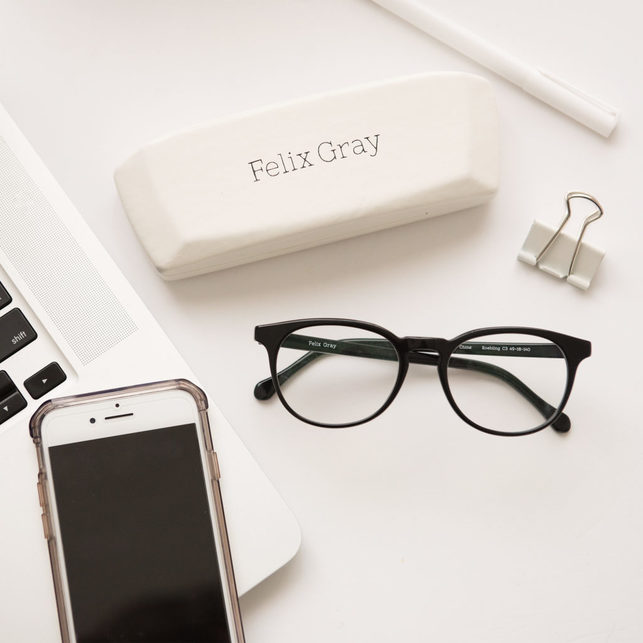 I've had my Felix Grays for about two weeks and I'm completely obsessed. My eyes don't hurt at the end of the day and my headaches have decreased significantly. Also, they are super cute! I love them so much, I might be guilty of wearing them just to jazz up an outfit.
They currently come in 5 unisex frames (each named after a famous scientist or mathematician), and a few classic color choices. I went with the Roebling Frame in Black. You can also choose if you want any magnification, depending on your uses/needs. If you're lost on what to pick, their website has a ton of useful info and their customer service is amazing!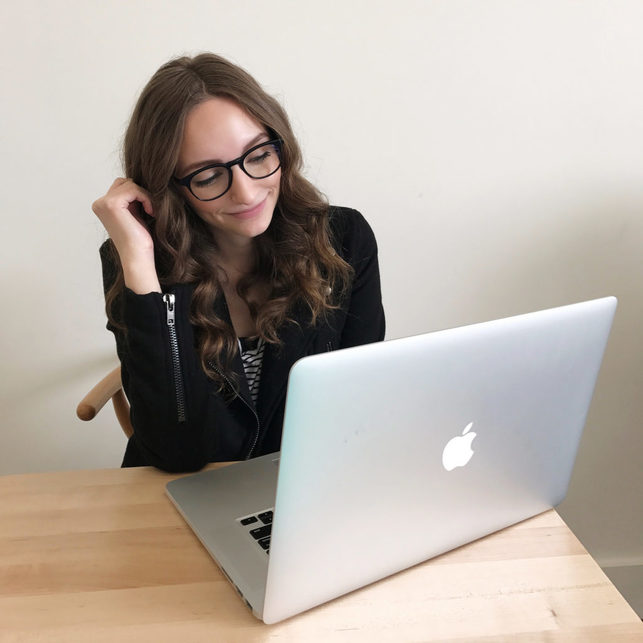 I would highly recommend Felix Gray to anyone who spends a lot of time on their computer or phone. Keep your eyes happy and safe, and your face stylish!
xoxo
allegra