The holidays are upon us! I am loving all the coziness that comes with this season. The only downside is that winter weather + living on leftover pie has left my skin needing some extra love.
Enter Sonäge Skincare! Sonäge just released this "Natural Glow Pretty Pack," which is perfect for the holidays. It's recommended as a pre-soirée glow or night-after pampering. The best part is that it's cruelty-free and EWG verified (meaning safe and sustainable)!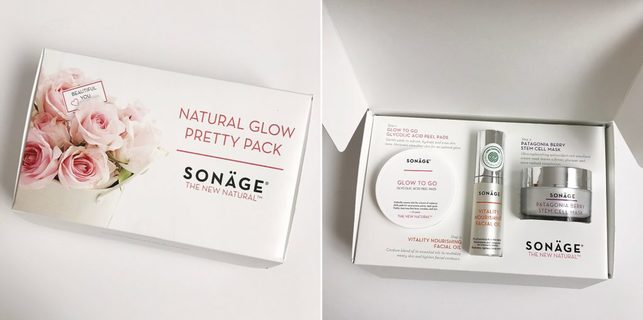 There are three steps in the pack, but each can be used or purchased individually too. First is the Glow-To-Go Glycolic Acid Peel Pads. These pads offer instant exfoliation to help with acne, hyper-pigmentation and dull/dry skin. I'm used to using very gentle products on my skin, so there was a slight tingling sensation for me. I wasn't a huge fan of the smell, but it definitely felt like it was working!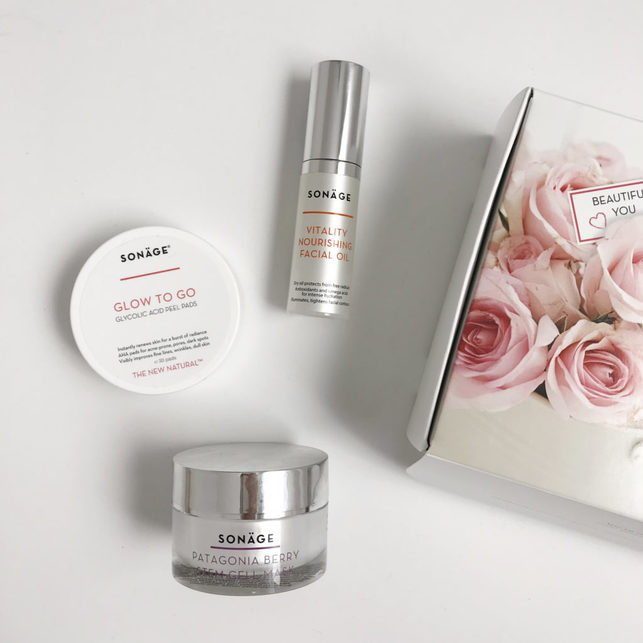 The second step is the Patagonia Berry Stem Cell Mask. It's packed with antioxidants and berry extracts to help with fine lines and wrinkles. My skin felt very soft and hydrated after my first 10-minute session. Honestly I would have kept it on all day because it smells amazing!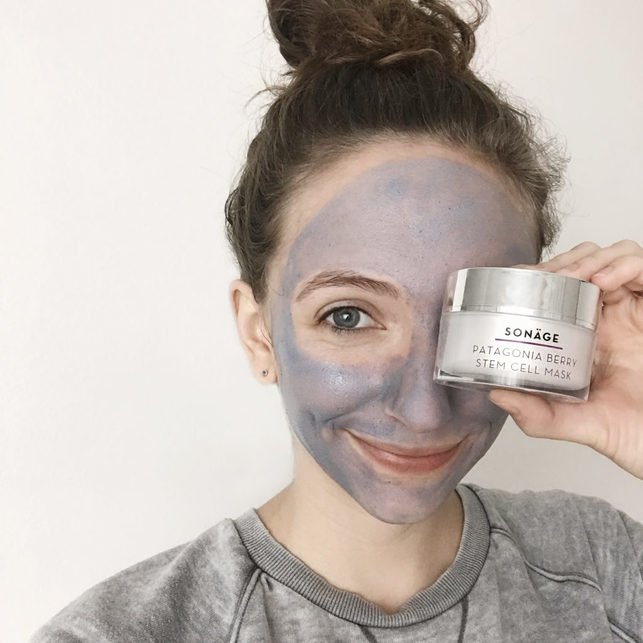 The last step in the process is the Vitality Nourishing Facial Oil. This stuff is so buttery and made my skin feel incredible! It's hydrating, but absorbs quickly without a greasy feeling. The essential oil blend is very soothing and contains anti-inflammatory, anti-bacterial, and cell-renewing properties.
Overall, I would highly recommend this pack! It's the perfect pick-me-up after a holiday soirée, and could also make a great gift. For more info on the benefits and ingredients, check out Sonäge Skincare.
xo
allegra
*I was sent these products for review, but all opinions are my own. I earn a small percentage from items purchased through Amazon links, which helps keep my blog up and running.